Prologue: This is a piece I wrote back in May 2011, several days after a second visit to Pink Bank Hospital emergency room in a matter of months. This was very hard to write, and has taken me quite awhile to decide to publish it. But there's something I want you to know...........
Penned: June 1, 2011
I want to write about what happened to me last week. I don't know if I can do this publicly.
It scared the crap out of me.
My husband was away on business trip. I was by myself. It was Thursday afternoon. May 26, 2011.
Feeling a bit tired, I lay down on my bed and napped for about an hour. After waking, I got up and felt a pain in my chest area. Sort of like I'd been sleeping in a weird position and the muscles had yet to properly straighten out.
But the feeling didn't go away. In fact it started to escalate. My chest tightened, I began to feel slightly nauseous, and it hurt when I breathed in. My abdomen became swollen and I felt full despite having eaten very little that day.
I started to feel very frightened. Much of what I was feeling, was similar to how I felt back in March when I had the
heart issue
. But this was different, in that now my breathing seemed to be involved in a way that was painful.
I sat on the couch trying to convince myself it was nothing. But experience told me otherwise.
I debated who to call first.
Since my husband was away, the closest people were my in-laws. I knew that they would jump to it, and do whatever I asked. But all I could think about was how much my call was going to freak them out.
Then I thought about calling my friend who is a nurse. But she probably wasn't home and I didn't want to leave her a message.
I realized my doctor's office was now closed, but I could reach the on-call doctor. I reached the answering service and when they asked me the problem to relay to the doctor, I heard myself say "chest pains". There, I'd actually said it. Chest pains. Then I started to cry. I was alone and I was frightened.
The on-call doctor telephoned me within about five minutes. Chest pains? Yes. As he was questioning me I broke down and cried like a blubbering mess. He was calm and very nice, and quietly suggested that I needed to get myself to the emergency room and did I have someone to drive me? Yes I did. He said he would call ahead and let them know I was coming. Chest pains.
My mother-in-law arrived and we immediately set off. She was driving like a maniac and kept asking me how I felt. Chest pains? How are the chest pains now? I had to tell her to stop talking, slow down and just get me to the ER in one piece. We drove the rest of the way in silence, whilst I sat there quietly freaking out. Chest pains.
Upon arrival at the ER I said "I have chest pains" and I was immediately asked to fill out paperwork. Thinking when you are in this state is almost impossible. Then they told me to take a seat and wait for the triage nurse. But I'm freaking out, I have chest pains. Please take a seat. I sat near the station desk, and heard them talking about me. I had become Chest Pains. Not a person who is extremely upset and frightened. Chest Pains.
After what seemed like an eternity but was probably only five minutes the triage nurse called me in. Take your purse off
my
desk she chided me. Then the questions. The jaded questions. Chest pains? Look at the smiley face chart. Describe your pain on a scale of one to ten. Describe your pain. DESCRIBE YOUR PAIN PLEASE. I break down and sob. I can't speak. I don't know. All I know is that something is very wrong.
Something inside the nurse softens. Honey I'm sorry I know this is hard but we'll figure this out. I'm just going to write that you're at a "9". Chest Pains is at a Nine. Now I'm going to try and find you a bed. Makes a call. I have Chest Pains here who's at a Nine, can you please clean out Number 6 for her. Chest Pains. Nine. Number 6. Where am I?
Now she feels really sorry for me and walks me back into the ER. Number 6 isn't ready, so I am placed on a gurney in the hall. Chest Pains? Yes. Monitors are attached. Number 6 will be ready soon. Please go to the bathroom and put this gown on in the meantime. I leave my underwear on.
I wait. Two hours later I am shown to my "room" and I become Number Six.
More monitors. More needles. More Doctors. More Examinations. No Answers.
11.30PM. Number 6? Chest Pains? Cat Scan? Yes. Finally some answers.
1AM. I hear the Doctor discussing my case. Number 6? Chest Pains. Yes. Cat Scan. Less than 10%. Good.
1.30AM. Doctor stops in. You have a small partial collapsed lung. A
pneumothorax
. We're going to keep you on oxygen overnight and watch you. We hope it will just correct itself. We don't know why it's happened but it doesn't appear to be lung mets. This is good news. It could have been much worse.
Much worse. Yes. That's true. Just not today.
2AM. Would you like a sleeping pill? 5mg or 10mg? 5mg please. Number 6. Chest Pains. 5mg.
8AM. Number 6? Chest Pains? Chest X-Ray.
9AM.
Dr Cuteness
appears at my bedside and takes my hand. Rachel I'm sorry you had to go through this. I don't know why it happened. You can go home now and I'll talk to you on Wednesday.
Rachel.
The first time since the ordeal began that anyone called me by my first name in a way that connected me with what I had just gone through.
Rachel. I had chest pains. I had a partial collapsed lung. I have cancer. I am scared.
MY NAME IS RACHEL.
Epilogue: The pneumothorax was small enough that I did not require a surgical intervention and so far appears to have healed on its own.
Anna Rachnel is a pen name I created for myself when I first started blogging in 2009. I was reluctant to reveal my real name due to a severe case of cyber-paranoia. As the blog became more widely read, I started to question whether to keep the pen-name.
What purpose was the pen-name serving, other than as a kind of security blanket?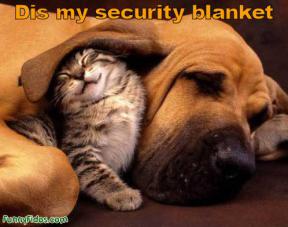 Today it's time to shed the security blanket. I have found my virtual identity. I have found community. I have found friendship. I have found trust.
Anna Rachnel has served her purpose.
My name is Rachel. Rachel May. I am named for my great grandmother.
This is me. Rachel May. June, 2011